Workshop: Queer Improvisational Comedy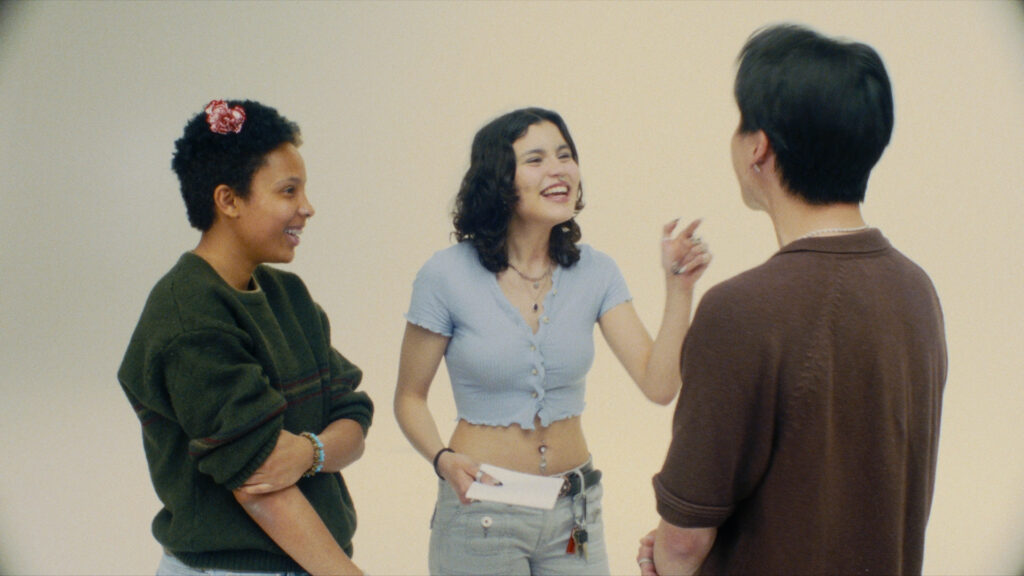 Workshop: Queer Improvisational Comedy
Workshop: Queer Improvisational Comedy
Sign up here please: https://forms.office.com/e/Wg58yumtL6
Who can join:
All levels welcome. Come as you are.
About the class:
This class will focus on bringing queer euphoria and narratives forth in intuitive improv techniques. These tools are great for people experiencing performance anxiety and fear of public speaking.
Part of the class will be a presentation round with pronouns, body warmup, guided group games, exercises in pairs and an element of onstage performance.
There will be a focus on trusting intuition, finding balance and excitement in improvised situations, and on support of each other's ideas.
Improvisation can help with relieving anxiety as it helps you grow comfortable with the unplanned and listen to your scene partners.
After a brief introduction to the 5 "rules" of improv (spoiler alert: there are no rules in improv*), we will be examining themes of "The Queer Utopia" through exercises of object work (mime), imaginary settings and character work.
*Improvising is an open form where we are not always aware of what we are saying. Participators will be aquainted with policies of the LGBT+ Community House and take part in creating a brave space, both off and onstage, and create a space of learning and empowering each other.
The workshop will be facilitated in English.
Teacher:
Signe Moore (they/them, she/her) from LET HER SPEAK!
Signe have been doing musical improv comedy since 2016 and has experience with classic acting techniques, devised theater and creative processes. They have a BA and MA in Theatre and Performance Studies from University of Copenhagen and is currently a PhD Student at Department of Arts and Culture, writing about minority representation in stand-up comedy. Signe identifies as bi femme, agender, genderqueer, nonbinary and trans. They are a part of the duo Hazel & Signe and the group Plottwist.
Duration: 2,5 hours including a 10 minute break
Questions: Please write Kamille at khk@lgbt.dk